22 Oct 2012
Mobile Application Development – Expand Your Business Now
The Internet market has seen an growth of the need for Mobile Apps Development as more and more business are going mobile as it's more practical to accessibility information by way of them. Serving this improving need for services Arth I-Soft provides its services for mobile app development and provides different hiring techniques to match with your specifications.
Arth I-Soft, an innovator iPhone mobile application development company has been in the business for above 2 years now and has obtained informative experience about different kinds of needs and requirements of the market to be in a place to help its customers get useful apps.
There are different hiring services for mobile application developers that you can get based on your personal need. You can hire top iphone app developers on per hour basis, daily basis, weekly or per month basis as per the project duration.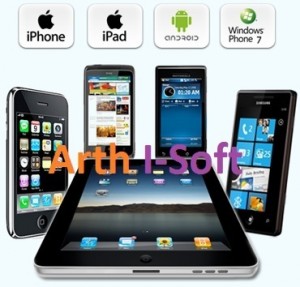 List of different mobile app development platforms we currently work on:
IPhone / iPad Application Development
Windows Mobile App Development
Symbian Mobile Application Development
Android Application Development
BlackBerry Application Development
There is a skilled and expert team of app developers that works for you and is prepared to take up any type of challenges that come your way. You get diverse advantages by choosing through their skills and experience plus there is a team manager that works as per your orders during the project.
With a number of the finest minds working on your tasks Arth I-Soft guarantees top quality provided promptly with all your needs involved in it. If you have an idea then they can carry it to lifestyle, if you need support to much better it then they will gladly guide you through to an enhanced result.
So to get your preferred mobile application development all you have to do is contact Arth I-Soft and they will go on it even more from there. Get a FREE quotation for your project or any other information to get your project in movement.

Comments