23 Nov 2012
Some Facts to Know Before Go for iPhone 5 App Development
Apple's newest release iPhone 5 may be called "the next big thing", but that is not the truth. Well, ever since the day of its release, iPhone 5 is regularly experiencing critique for its inadequate features or technical issues.
There is no question that this awesome release from the apple has everything you can expect from the apple, starting from its most innovative A6 processor technology, enhanced retina display, broader display size, newest iOS 6, HD camera to innovative ear pods.
These days, many IT companies have begun iPhone 5 apps development to take advantage from its popularity & achievements. But, if you are an individual developer and with leap into iPhone 5 application developments then do have a look at some of the nasty information about iPhone 5 before you actually begin creating any iPhone 5 app.
* Apple's own maps app is making issues!
Apple has started out Google Maps app by releasing their own Maps app in iPhone 5, believed to have efficient and highly efficient alternative of Google's maps app. But, when it was released, led to problems.
Many of customers were not able to see locations properly in this app. It often overlooks some significance landmarks or locations and mix up end customers looking for place information.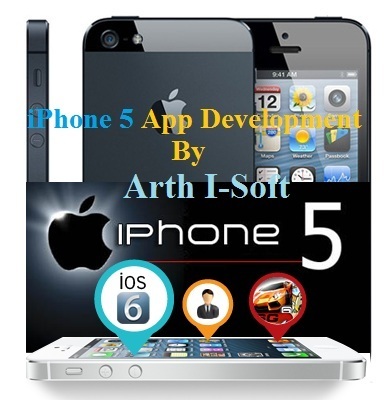 * Not so highly effective or faulty Wi-Fi!
Recently, another problem has been taking out and that is related to Wi-Fi. Many iPhone 5 devices often bad experience from Wi-Fi connection. The device is not able to link with Wi-Fi networks and the most severe is that if you get linked with Wi-Fi network then you will have to experience from slowly speed.
* Not so efficient battery life!
Poor battery life could impact your iPhone 5 App Development project. Even though, iPhone 5 has most innovative A6 Processor and iOS 6 OS, iPhone 5 encounters battery draining problem. Moreover, users improved to iOS 6 also face the same problem. So, if you are planning to create any game or application for the iPhone 5 then do have a look at the battery life as well.
* Siri issues!
Apple has improved Siri as well, but according to reviews, it is not functional in some of the gadgets. Customers are complaining about time break up or slowly duration of running of the application.
* Disabled Bluetooth!
Criticism has become an aspect of iPhone 5 and disabled Bluetooth is inclusion in it. It often happens that users are not able to get linked with Bluetooth gadgets.
Apart from all these, automatic brightness is also not functional. However, if you have created your mind to create iPhone 5 and willing to create your iPhone 5 application development project effective, then do keep in mind some of the restrictions or inabilities of the iPhone 5 device.
Though, Apple has declared that some of the problems have been sorted out, we anticipate to see some impressive & dazzling iPhone 5 Applications easily operates on iPhone 5 devices.
Contact us now for iPhone Application development task as per your business requirements
No Responses