28 Jan 2013
Arth I-Soft – Expert iPhone Apps Development Company in India
Arth I-Soft has the skills in creating feature-rich iPhone apps used for different requirements such as business, finance, fun, daily utilities, medical and education to name a few. We have developed iPhone application for every major classification at the app store. IPhone applications developed by our skilled iPhone developers have been a remarkable professional success.
IPhone applications are a confirmed tool for effective marketing. If you are looking for customized iPhone app development that encourages your product or brand in a simple yet interesting way, Arth I-Soft is your associate in achievements. Eager ideas from our iPhone app professionals help you to design your app such that it makes hype for your products and makes powerful attention about your brand.
Arth I-Soft has developed some of the most effective games on the app store and thoroughly practices the latest trends in the iPhone game section. We know that while amazing game design draws games, it's the smooth game play that helps to keep them attached on to the game and have them seeking for more.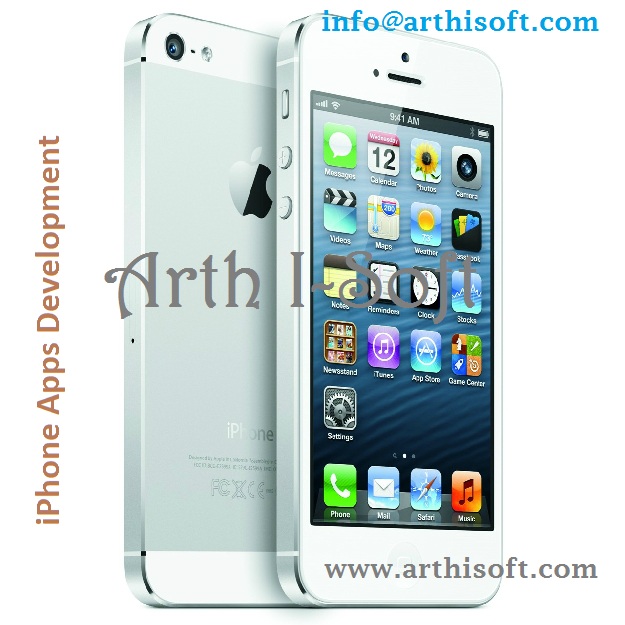 Arth I-Soft focuses primarily on creating business applications that are designed to your business functions and helps improve your employee efficiency. As a major mobile application development company, we have deep knowing of creating applications using accelerometer, camera, GPS and other iPhone specific function. Due to our powerful control of Cocoa, Objective C, Applescript, OpenGL, Core Imaging, video, audio and animation, we are able to create iPhone applications free from hassled features or design problem.
Benefits of selecting Arth I-Soft for your iPhone application development:
Affordable cost on iPhone App Development services
One-stop solution for iPhone development, design and testing
Pixel ideal designing for the high quality retina display of iPhone
Strict top quality benchmarks so that your app works just as required
Developed applications on the most innovative iPhone 4/4S/5
Responsive team and 24×7 support via chat, e-mail or phone
Follow Apple's app development recommendations so that your app is accepted at the app store
Source code & design remain secured as your trademark under non-disclosure agreement
Our customers preserve considerably when they delegate their app design and development to us. For those customers who are looking for to release their iPhone app as a paid app, our knowledgeable app professionals help them to work out an effective app costs technique.
If you would like to know how our solutions can preserve you on iPhone app development price, you can contact us now to get free quote. One of our professionals will get returning to you with an approximated price for your iPhone app development specifications.
Add us on Google +: Arth I Soft
Follow us on Twitter: @Arthisoft
Like us on Facebook: Arth I-Soft – Mobile Application Development Company
No Responses